When I photographed Dora and Otto's corvettes the day before, she invited us to a "fish-fry" at their ranch on Friday.  We already had tickets to go see Willie Nelson (I found them online for $20 each) but said we'd love to go.  I wasn't even sure what all was involved in a fish fry, and as neither of us had ever been we were eager to find out.
So Friday afternoon came and we headed out north towards Goliad, where I had taken photos of the Spanish mission earlier in the month, using the directions Dora had given us.  Several others from the Seabreeze RV park were invited too, so we made a sort of convoy the 30 miles out into the back country of Texas.
Their ranch house is like a weekend or getaway place for them, as they live right in Portland.  It's a ranch-style house with one level, a porch and screened in patio.  Otto has turned the garage into a workshop and 1 bedroom guest house.  We immediately noticed and set out counting the stars that adorned almost every vertical surface. He was so engrossed in his counting that Rob completely overlooked the pistol that was just sitting on the counter.  Just like any other household item, keys, a hat, etc.  Texans sure do like guns – yes sirree!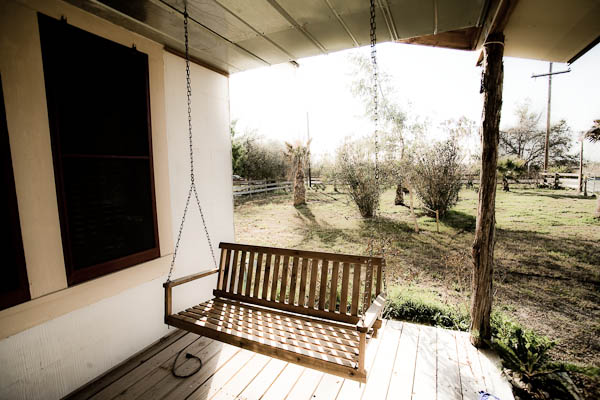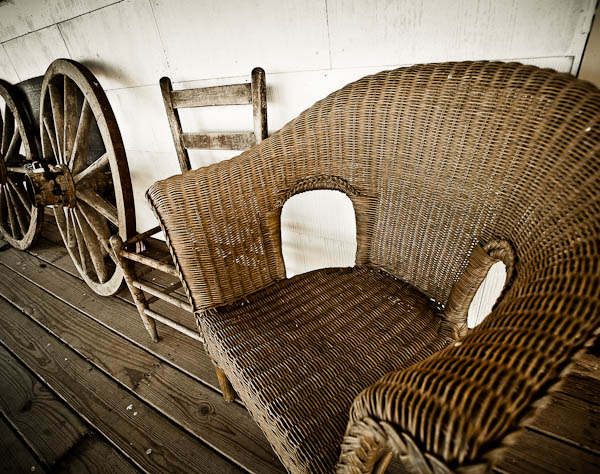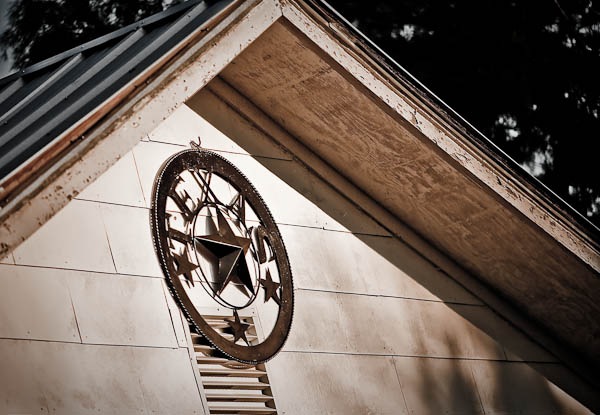 I found us a bit segregated as the men hung out in the garage, while George fried the fish (using his secret recipe that he wouldn't divulge), and the women sat on the enclosed patio.  Otto offered us a ride out into the pasture to see his cows, so we jumped at that opportunity.   Brought me right back to my childhood and my uncles dairy cows out on the farm.   These however are beef cattle, not dairy.
Texas Grass Fed Cows
Another lady sat up front in the "Gator" with Otto, and we had lawn chairs set up in the back for us to "set" on.  He's quite proud of his cows and seemingly everything he does is something he's very passionate about.  Not a bad way to be at all.  He told us about how he was gonna do this and that and move some trees around a pond.  When Rob asked him why, Otto said he likes to keep busy – no kidding!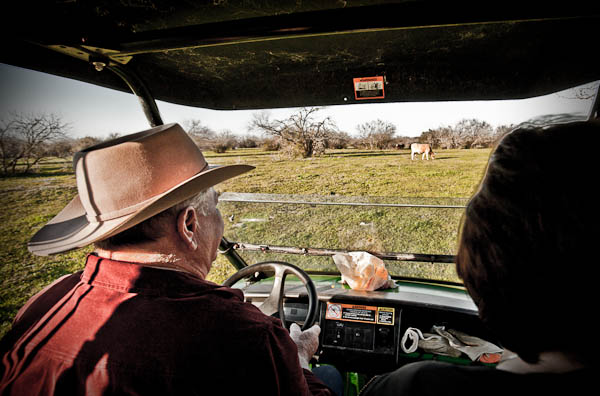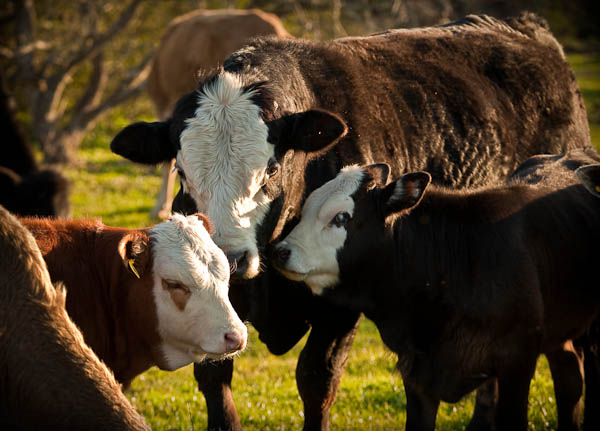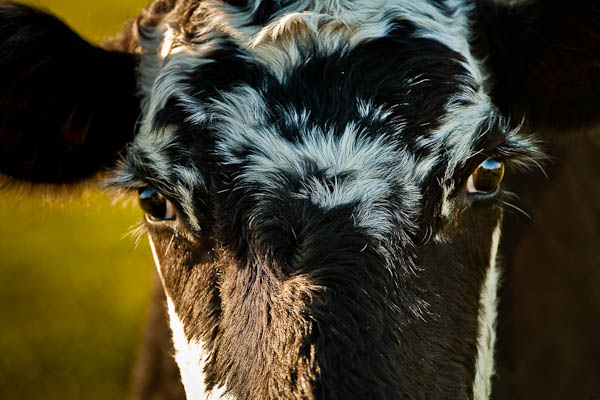 We watched as the cows ate real grass and the calves fed on their mother's milk – as it should be!   However, we were disheartened to learn that even most grass-fed cows are sent to the big mass production feed lots and fed corn to fatten them up, and turn their fat from yellow to white (better for marketing supposedly).  So apparently to be able to advertise "grass fed beef" the cows only have to eat grass for a certain percentage of their lives.  In the end, they all end up in the same feed lots, and being handled poorly as they had to slaughter houses.  We were not very happy to learn this.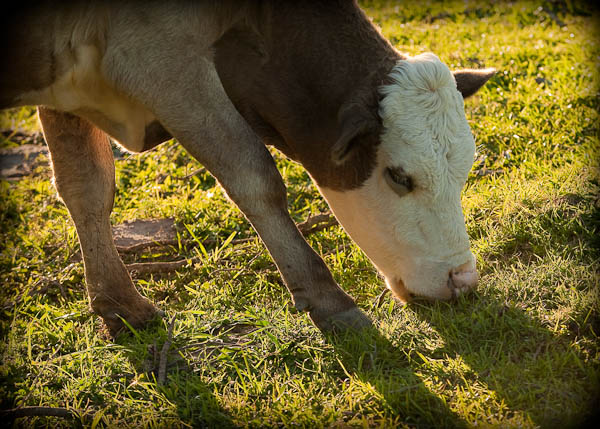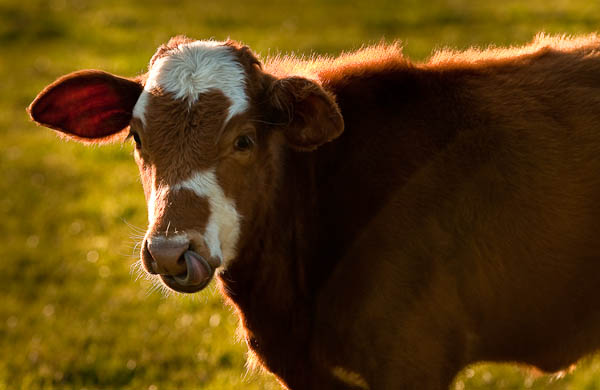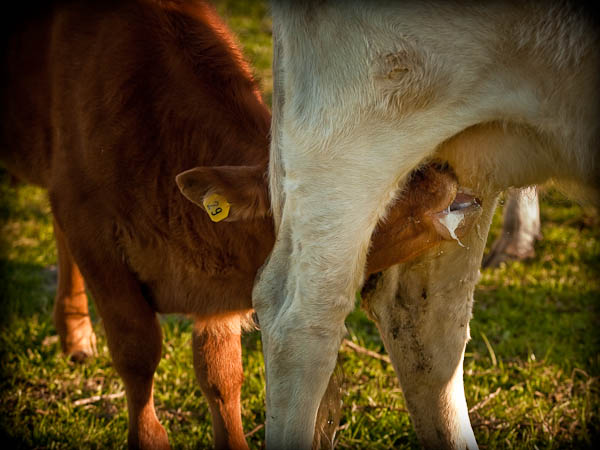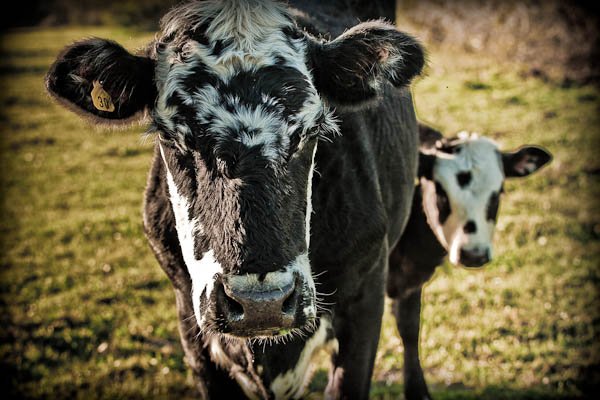 The Fish Fry
Back to dinner – the fish was catfish and tilapia (a white fish), coated with George's special cornmeal and spice mix and fried.  I particularly liked the catfish.   As I mentioned, Rob asked but George would not give him the recipe.  There were also leftovers from potluck the night before, so there was lots to eat.  Good food, good company.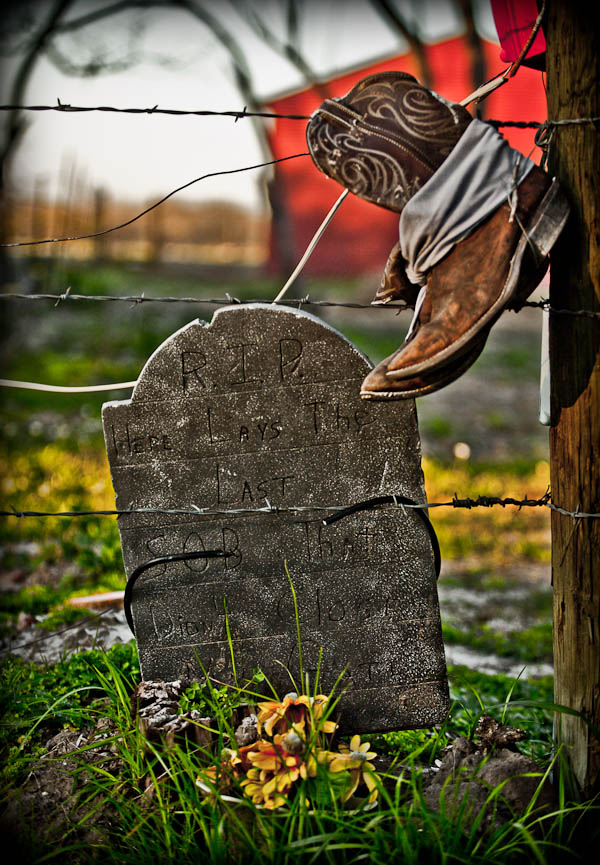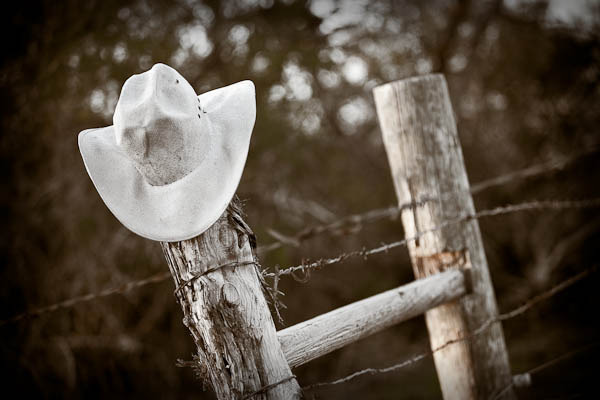 Willie Nelson Concert
The timing worked out for us to stay for the whole dinner, and after a quick stop at the RV back at Seabreeze, we headed off to the Old Concrete Street Amphitheater for the Willie Nelson outdoor concert.  We got to the area and sort of just follow the traffic to find our $10 parking spot blocks away.  It is in a warehouse area, and they had a free shuttle going back and forth to take people up to the main gate – a nice service!
The venue is a bit odd to say the least.  It has two sections of pre-reserved seating with actual chairs placed in rows.  The rest was just general seating where you could stand or sit if you could find a spot.   It's basically a flat area so seeing from the back – good luck.  Or, they'd be happy to rent you a chair for $5 each if you could find somewhere to put it and actually see the stage.  Bringing in your own chairs was forbidden.  Of course – they couldn't make the $5 then!
We also waited in line for about 30 minutes just to get through security at the main gate.  They use actual metal detectors and everyone got patted down before being allowed to enter.  It IS Texas after all – you did read about the pistol earlier right?  LOL.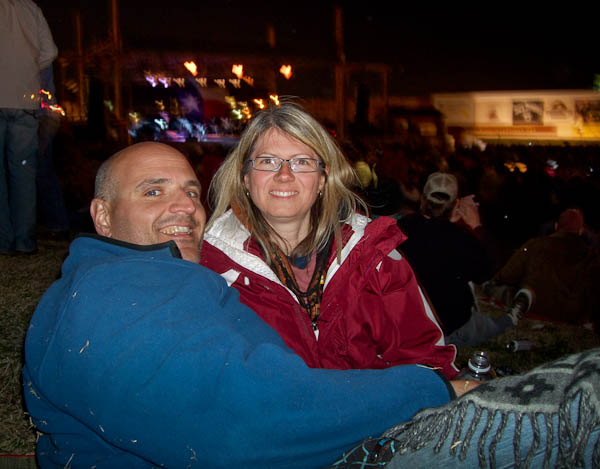 We found a spot on a grassy hill area and put down our tarps – which we were allowed to bring.  It was NOT that warm that evening, maybe 5c or 6c and I had on gloves and long underwear and 3 shirts.  That didn't seem to deter the girls that paraded around in Daisy Duke like outfits with teeny tiny short, cowboy boots, and midi tops.  Made me wonder where Hazard County really is anyways – must be close!
The concert itself was just okay.  The sound wasn't great in this venue and Willie seemed to be mumbling a lot.  But HEY – we saw Willie Nelson in concert IN Texas – how cool is that?!