A little over a week ago, the owners of Seabreeze RV Park in Portland invited us to a private showing of their classic corvette collection. Today, WE invited them to bring their favorite corvettes to Seabreeze so we could do a photo shoot of corvettes on the beach. Classic cars, classic corvettes, the beach and a sunset, what could be better?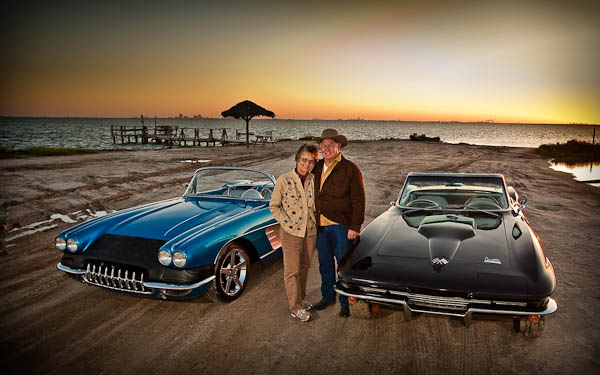 They brought three Corvettes. How do two people drive three Corvettes? Regardless, we brought them down to the very edge of the RV park onto the beach that disappears into Nueces Bay and began positioning them. When all was said and done, we were late for potluck supper, but this is what Dar got:
The blue corvette you see here is a vintage 61 placed on top of a brand new 2007 corvette drive train. Ottos says that it's 400 pounds lighter but with the same horsepower.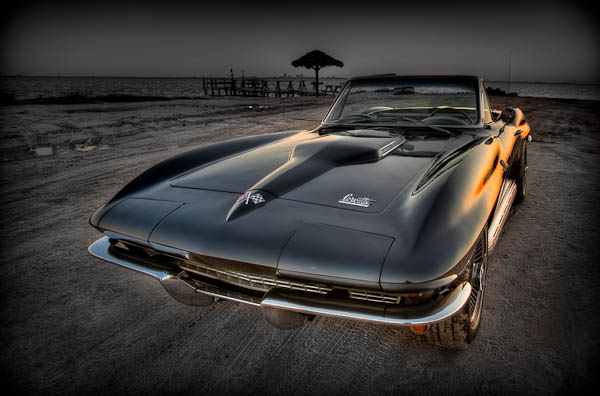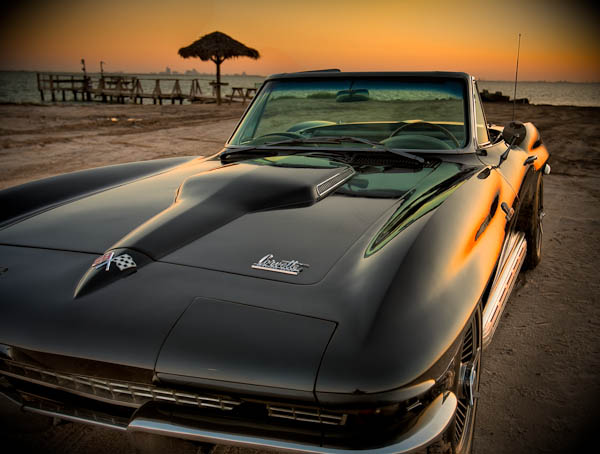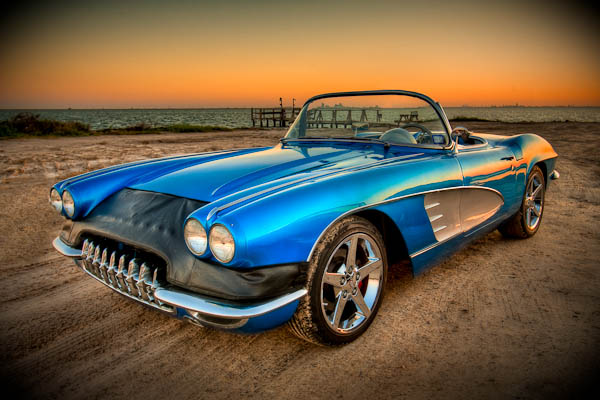 We found out later that they would NEVER have taken the cars onto the beach. Dora said something like "Not for 1 in a thousand people would we ever do that." Well, we're glad to be the ones they trusted enough to get the shots right.