Bisbee Arizona is a great little artist community about 30 minutes south east of Tombstone, 90 minutes from Tucson, famous for its copper mining and town built into the side of the Mule Mountains. It's a lot like Prescott, Arizona and just as old. Historically, Bisbee came to be because of the Queen Mine, and everything surrounding the mining of gold and copper, however, when mining became less profitable in the 1970's and the miners left, hippies invaded the town and brought it back to life.
Bisbee was once the biggest city between St. Louis and San Francisco, bustling with miners, shopkeepers and rollicking nightlife and even its own stock exchange (now a bar).  Bisbee at it's largest had a population of 20,000 people and has the Arizona's oldest ball field and first ever golf course.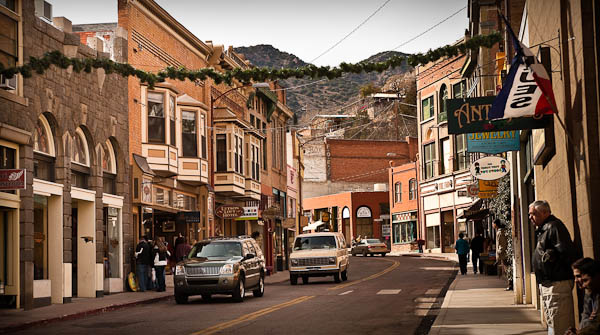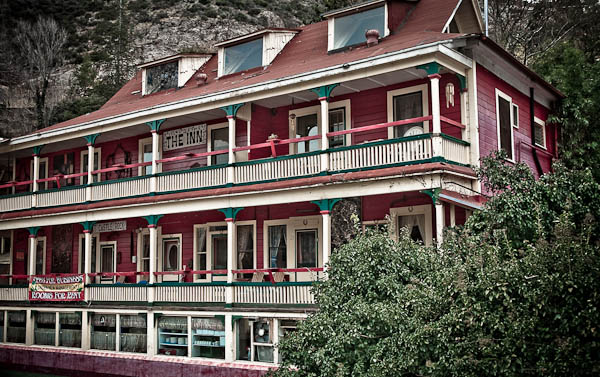 We walked down Bisbee's winding streets, narrow passageways and climbed many of the stairs through the town(they have an event annually called 10,000 steps – a marathon of sorts).   A drive later took us up to the top of a hill looking down over the town where we could see all the places we'd been earlier, including Brewery Gulch, which if I had know about earlier, would have investigated more thoroughly.  I did however have opportunity to speak to the owner of a new micro brewery not yet open.
Hippies
I really get a kick out of the hippie invasion that took place back in the 70's. When we visited Prescott in October of 2009, I was having a beer in the local saloon when to my luck, was sitting next to a couple in town for a Prescott reunion. I found out a lot about the history of Prescott including when "the hippies came" (as she said in a hushed voice and looking over her shoulder). Next she asked me "you're not a hippie are you?"
I think of that exchange often and laugh. It's like hippies are evil or something.
As for Bisbee, the town bumper sticker clearly states:
"Bisbee Arizona, a liberal oasis in a conservative desert"
They first showed up and began to restore a few stores on the main street back in 1970's.  Then more showed up, duplicating what had been started. Eventually (I'm told), the pot smoke was so thick, it literally rolled down the winding streets, wafting through town.
Some call them hippies, others call them "artistic free spirits", but however you refer to them, they've restored Bisbee, call it home, and do their best to describe the history of the area to tourists.
Queen Mine Tour
Our first order of business was to go deep inside the earth at the old Queen Mine. We were each given an overcoat and a hard hat. A battery was strapped to us and a light attached to that. The temperature in the mine was about 50 F, so wearing our coats and a second coat, we looked like the stay puffed marshmallow man.   As we stood there in our gear, looking through the museum, it was brought to our attention that the Bisbee mine had produced over 3 million ounces of gold and 8 BILLION pounds of copper along with many other minerals.
Going into the mine, we took an old mine train. We straddled a seat facing forward snuggled up next to the person ahead of us and was pulled inside one of the shafts along a track laid down many years ago.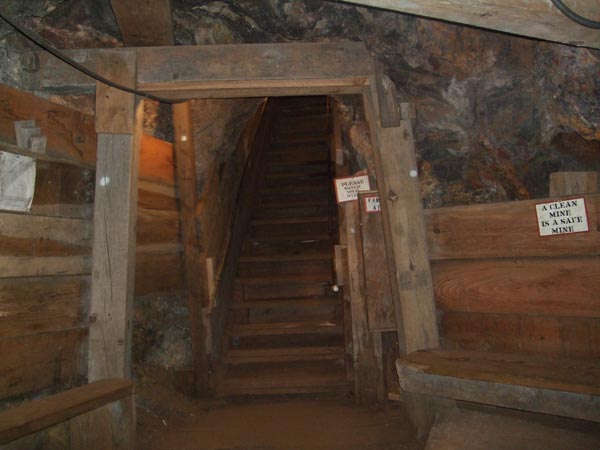 Inside the mine we saw how the miners placed their charges, blowing up sections for new operations. We climbed sets of stairs into large caverns and saw where mules were kept, spending practically their entire life inside the mine. Born inside, their eyes became adjusted to the low lights. Once they couldn't work any longer, they were taken out of the mine but had bags over their heads. Every few days, a slit would be cut into the bag allowing a little more light in, until they were adjusted. After a long life inside, they lived the remainder of their lives outside doing other duties.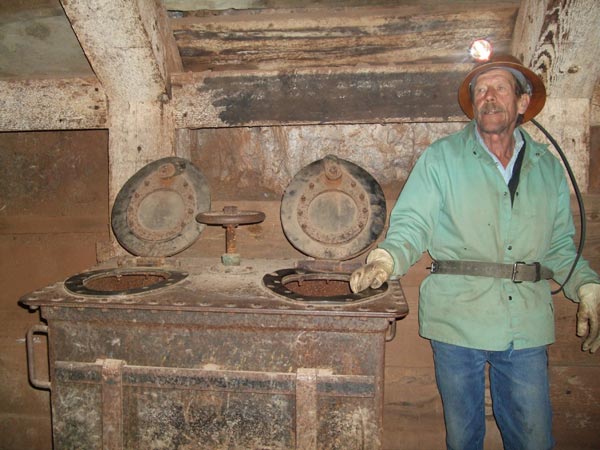 Of the few shots I took with our little camera, one was of the toilet system the miners used. A mine railway car had two holes on top where they would sit and do their business.  Our tour guide said he could not confirm that two men ever used it at the same time, and that he certainly didn't.  The mine tour guides are all ex-miners, many of them from this very mine or another in the area, so they are well suited for the tour job.  We learned that one man was assigned to toilet duties, removing the cars, cleaning them and returning them to the miners. I don't want to say "shitty job", but someone's going to say it, so might as well be me.
The Queen Mine tour was about an hour and a half long and quite worth it. Of the little I knew about Bisbee, it was the mine tour that I knew most about prior to coming.
Touring Bisbee
Our visit was pretty basic. We left the Queen Mine and drove back to town. We pulled our car into the first space we found as we had heard that parking in Bisbee was a bit of a challenge. What we discovered was that we had chosen a spot on the very edge of town and our walking tour of Bisbee this day would take us from one end, clear through to the other.
As we walked, Dar photographed.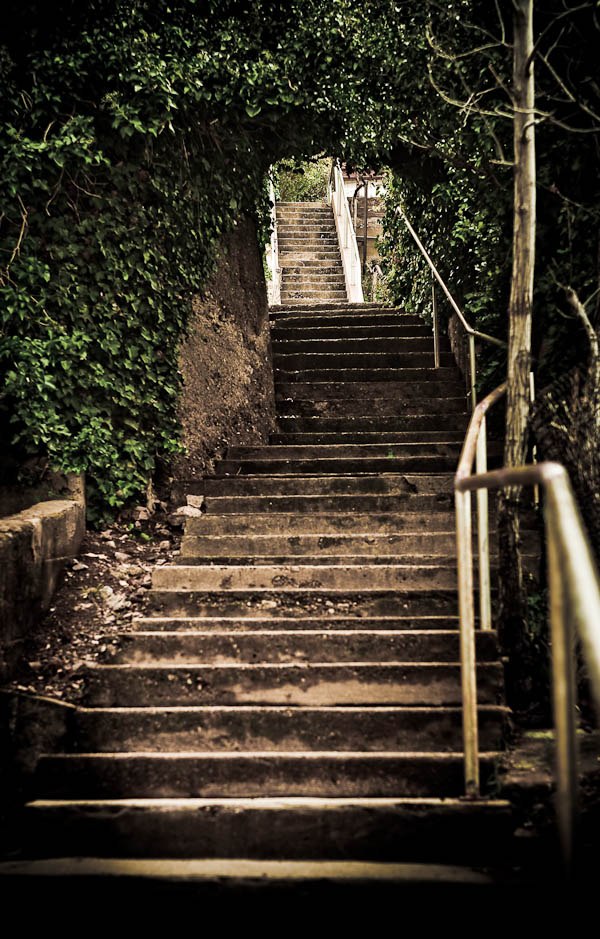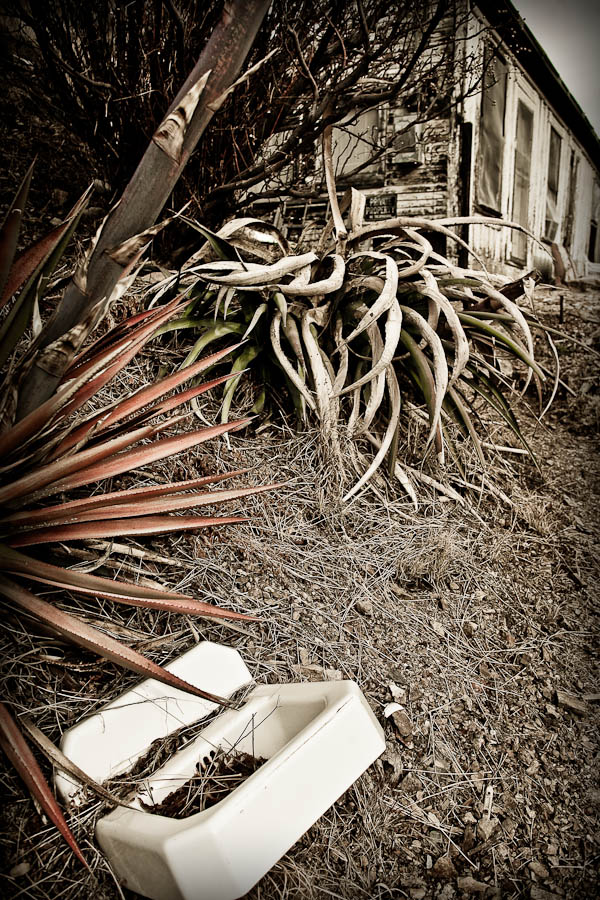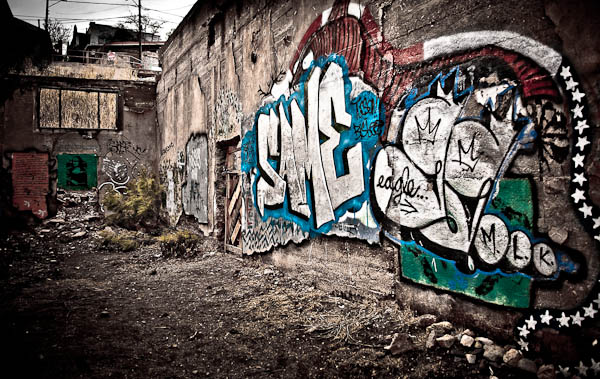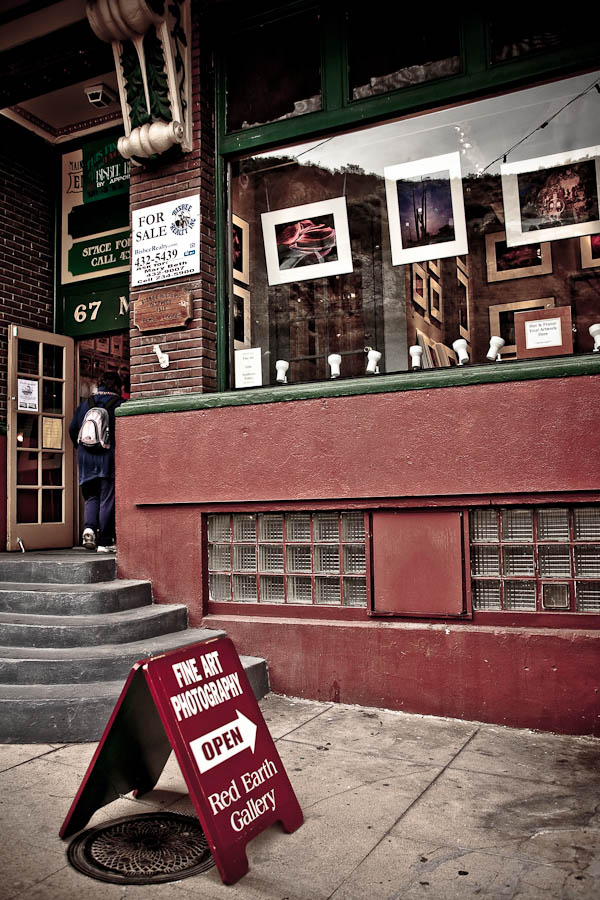 Lunch at the High Desert Market and Cafe
We made it all the way through town and by 3:00 we were hungry. When asking some locals where to eat in Bisbee and requesting whole food or vegetarian options, it was the High Desert Market that came up.
All the way through town, like you've thought you made a mistake, you'll see the Iron Man and the High Desert Market.
We continued walking, found the spot and had lunch. Because we both love food so much, we wanted to write an entire post about the High Desert Market and Cafe so that others wondering where to eat in Bisbee would have an answer.
After lunch, we walked back through town so we could get our car and take some shots from the roads high above Bisbee, then go photograph the Shady Dell RV Park that we'd heard so much about before returning for dinner (they only make one meal for dinner and you can have that, or something left over from lunch).
Bisbee Chocolate Shop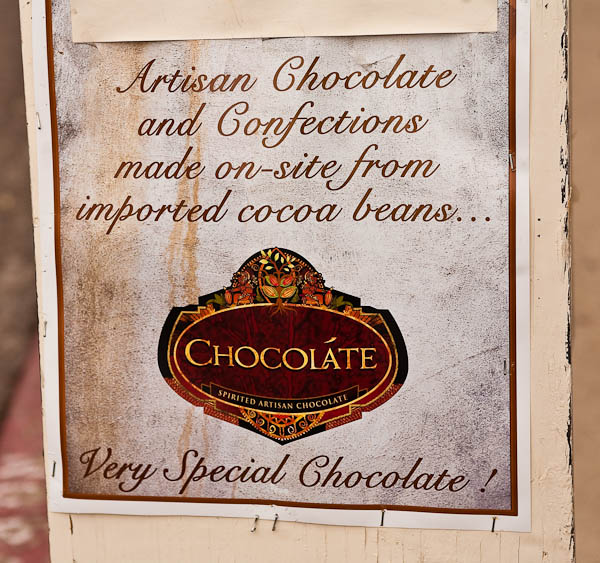 On our way, we walked along the opposite side of the street. One of the shops we found was a chocolate shop where they make their goods directly from the source. Chocolate is the only commercial operation in Arizona creating chocolate from the actual imported cacao beans. We stopped in, sampled some and bought some to take home. As we left the building, we saw them making the chocolate through the window in the side of the building.
The road we took was very narrow, and in most places wide enough for only a single car to make it through. Bisbee residents were quite adjusted to this and gave way, often times backing up to allow another a wider space to pass. Houses were built above the road and below the roads and we found ourselves saying "we could so live here." Bisbee really is an interesting place to visit.
Tucked out of the way around one turn was a garage without a door. Inside was an old Chevrolet that begged to tell its story.
Classic Cars In Bisbee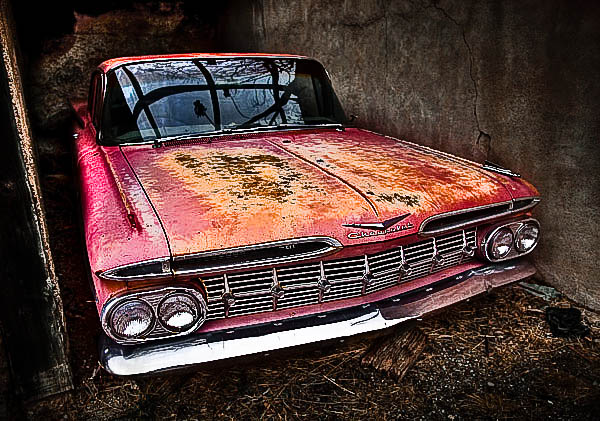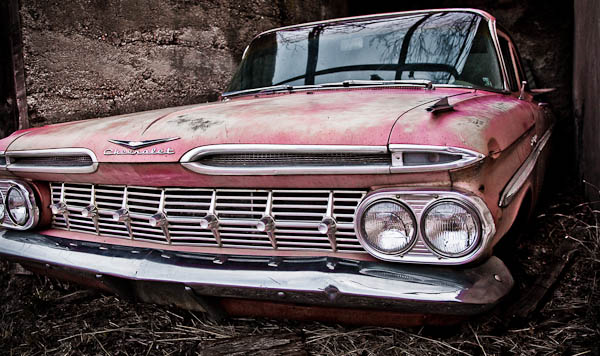 From above, we realized there was much more to see, and so we made our way to Brewery Gulch where the Stock Exchange and Bisbee Jail were located.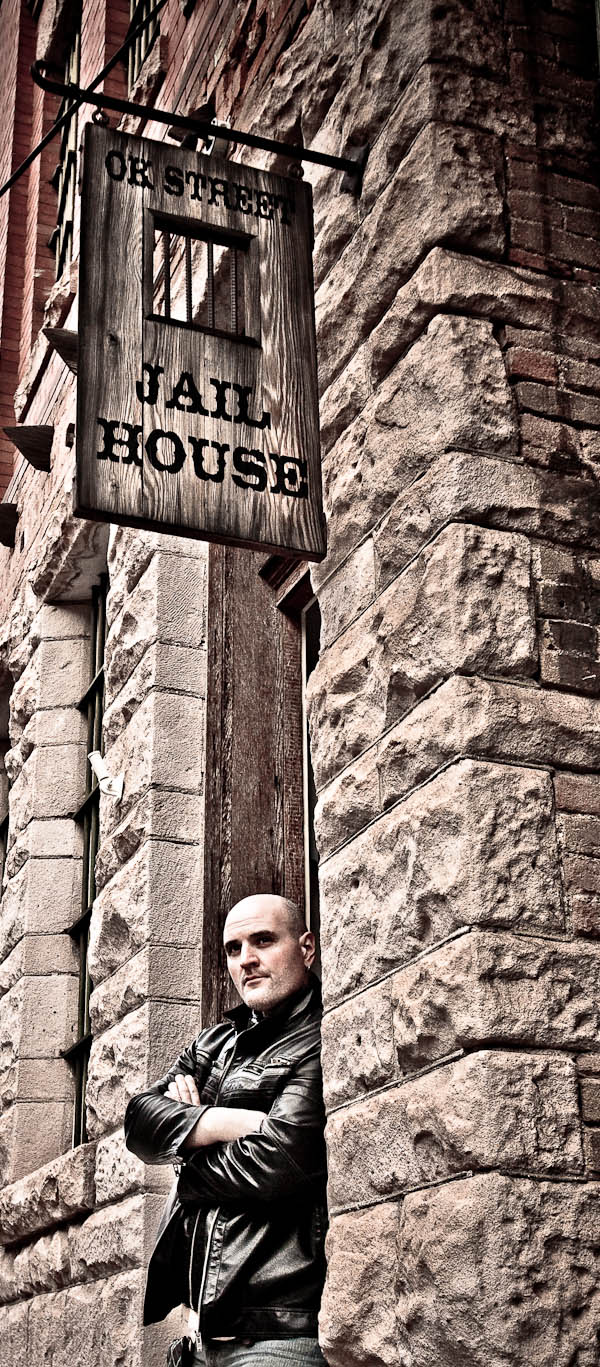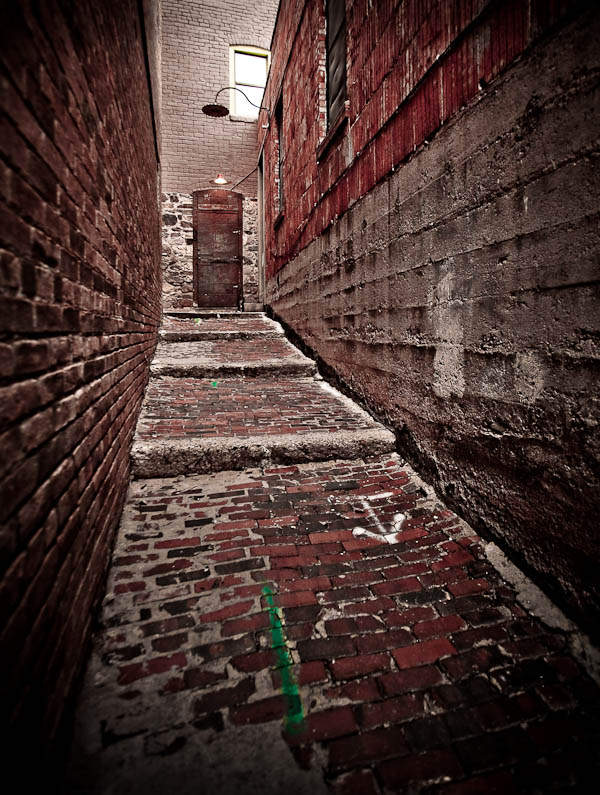 Bisbee Arizona RV Parks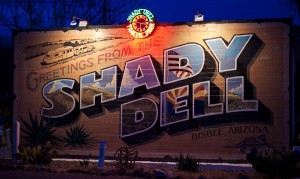 When Darlene was first looking online for RV parks in Bisbee, we still weren't sure where we were going to stay. Dar wanted to stay in Bisbee, but I had never heard of the place, and was quite adamant that I wanted to live in Tombstone, so we scratched Bisbee off the list.
After visiting Bisbee, my attitude changed considerably. Tombstone has history, there's no questioning that, but it's a tourist town catering to people interested in the old west, the gunfight at the ok corral and everything Doc Holliday and Wyatt Earp. Tombstone is about saloons and stage coaches.
Bisbee, while offering incredible history, has better food, art and culture. Certainly more modern and offering better accommodations for the weary traveler which Tombstone does not. In one art store, Dar was asked "Where are you staying?" inquiring about where in town we were spending the night to which Dar replied "In Tombstone actually.".
"Oh, I'm sorry," she replied.
And that is how it is.
We visited the Shady Dell RV Park because of a photo we saw of Dots Diner. The Diner is part of the vintage trailer park and Dar wanted to get some photos. We liked what we saw for sure, but weren't able to get any specific info about RV's parking there. Later we found that they do have RV hookups but mostly act as a "motel". The other rv park in Bisbee is located in town, and called the Queen Mine RV Park. We didn't actually see it.
I'm glad to be able to say that I lived in Tombstone, if even for 3 days, but next time, it would easily be Bisbee.
As for the RV Parks, we drove out past the mine location to Shady Dell RV Park which is technically a vintage trailer park with some RV hookups. For a trip back in time to the 1950's, consider the Shady Dell. They were closed when we got there, so don't have all the details about the RV Options, and after phoning them 3 times, have yet to be able to speak to anyone.
We made it back to the High Desert Market for diner, but it didn't turn out how we expected (they were out of the advertised meal – so we had lunch items again, but equally as tasty). Then, a short drive later down Arizona 80 and past the lights of Sierra Vista, we were back in Tombstone. We decided to spend one more night at Big Nose Kate's Saloon for our last evening in Arizona.
Images in this post are available for purchase on the Her View Photography online gallery at Zenfolio.com.