We had heard about the Shady Dell RV Park in Bisbee Arizona after seeing photos of Dots Diner, the vintage 50's diner located right next to the RV Park. It's pretty hard to miss the fact that Shady Dell is filled with vintage trailers from the 1950's and that there's vintage everything in the park. The telephone booth, the trailers, the pop dispensers, gas pump and everything else on site.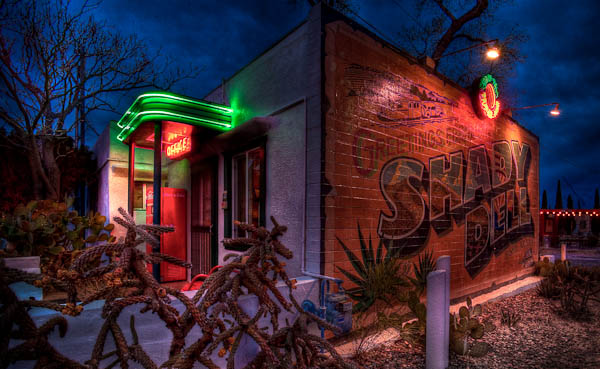 The Shady Dell is first and foremost a trailer park that functions much like a motel would. You can rent any one of their 11 vintage trailers by the day or by the week. We got there late and weren't able to speak to anyone about their RV park pricing but understand that they do have a few full service hookups available.
Dar wanted the photos: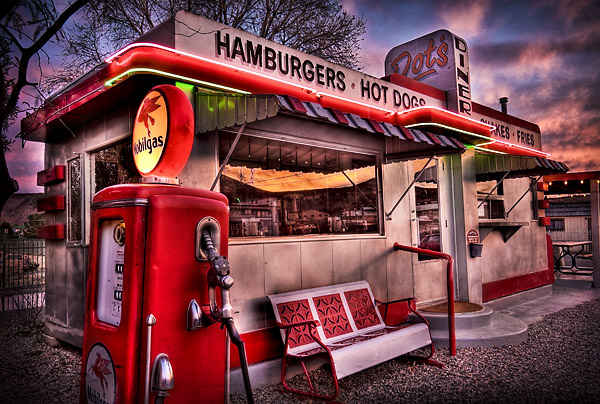 Dar and I both loved Bisbee. Without a doubt, the next time we go, we'll be sure to visit Dots Diner for a burger and fries. When you're in town, be sure to look them up and stop by.
Dar also experimented a little with the truck they have there at Shady Dell. She did a long exposure while allowing the camera to pivot on the tripod.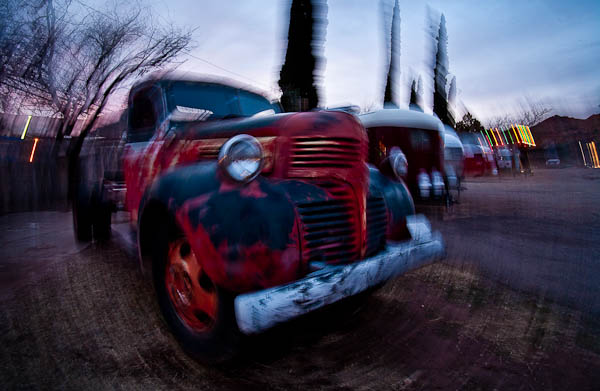 Contacting The Shady Dell
Contact the RV Park in Bisbee for trailer availability, RV spots and pricing at The Shady Dell.
Images in this post are available for purchase on the Her View Photography online gallery at Zenfolio.com.