After sleeping in a bit, we pulled out of Kingman on xmas morning.  Our space heater had kept us nice and warm during the night without having to run the LP gas furnace. It gets surprisingly cold at night in the desert. After a short 4 hour trip through some amazing landscape, we pulled into our RV park in Goodyear Arizona.  Joshua tree's and various types of cacti dotted the countryside along with beautiful rock formations.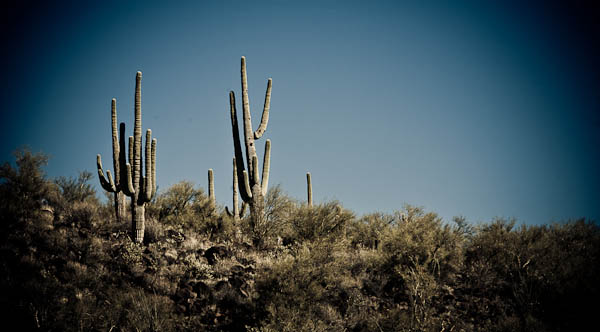 At one point Dar said "what the heck is out here" and this sign flashed by ironically. "NOTHING" it was a long stretch where we saw no signs of civilization.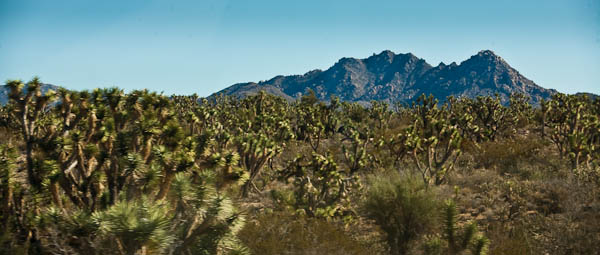 Our trusty GPS brought us to our destination, Destiny RV Park, in the early afternoon.  The RV park office was closed, but the watchman guy registered us, escorted us to our parking spot and promptly sold Rob a sewer line trough contraption for $30.  He informed us that county ordinance states that RV sewer lines cannot touch the ground and must be on enough of an incline so that they drain properly.  The PVC tube and trough contraptions can be seen at  various locations around the park, and quite frankly, do what they're supposed to do, so he parted with the $30.
The very first thing we noticed was the orange tree located 5 feet off our front porch, full of navel oranges.  Behind us was a grapefruit tree full of grapefruit and so on all through the park.  Citrus is everywhere!
After hooking up the sewage, power and water, we met our neighbors, a couple our own age with their teen age daughter,  Bob and Joanne.  They sold their house in Washington and are spending a year on the road in their 1962 greyhound bus conversion.
Bob told us about the various shopping districts around the area so our next duties were a scouting mission.  We both had our Isagenix meal replacement shakes and then took off to see what the area held.
Turns out we're just around the corner from an organic farm, a safeway, blockbuster video, Ace hardware, Walmart, another walmart and yet another walmart.
Lessons learned today are not to rely on Walmarts, Albertsons or Walgreen's as landmarks, because they all look the same and they're located on just about every corner.  And… an interesting fact: Walmart makes $3 Million dollars in revenue every 7 minutes.  Holy crow eh?  Also – find out what is meant when an RV park advertises "WIFI here", as it was not included with this park's fees and we have to pay for each of our laptops to connect – ouch!
After heading home,  Dar cooked a meal and we watched Inglorious Basterds curled up together on the pull out bed in our front room.  Dar had no idea it pulled out into a bed the way it did.  Happy Holidays from the dessert of Arizona!