Ever since he heard we were going through San Antonio Texas, Rob has wanted to go to one place – The Alamo!
Many people know the phrase "Remember the Alamo" but do you know why?  It is the infamous battle were less than 250 men defended against over 2500 Mexican soldiers, and most of them fought to their death.  They were unsuccessful in keeping the Mexicans out, but the battle went down as one of the greatest stands of bravery, honor and fighting against impossible odds to defend freedom, and pretty much sums up how many Texans still feel about this land they call home.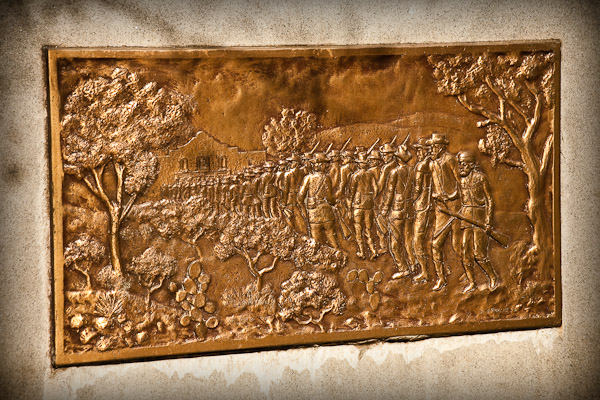 I'm not going to go into a great deal of the history of the Alamo because you can google it – but I'll give the brief overview.
History of The Alamo
The Alamo was built in 1724 and was a Spanish mission (Misión San Antonio de Valero) until 1793 when the land was given to the Indians living in the missions of San Antonio.  Then in the early 1800's the cavalry was stationed here and they called it  The Alamo (the Spanish word for "cottonwood" in honor of their hometown Alamo de Parras, Coahuila).
Today most of it is gone except for the iconic chapel (seen in most images representing The Alamo), the Long Barracks (held the first hospital in Texas), and some of the walls.  What used to take up a large area (several modern city blocks) is either gone, or under the existing buildings.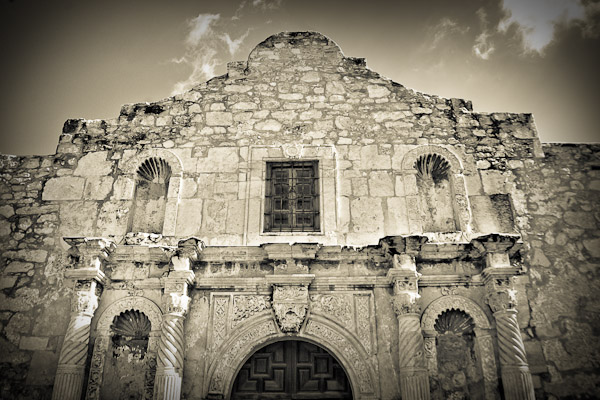 Many battles were fought and won and they were able to hold the intruders out.  Until February 23, 1836, the arrival of General Antonio López de Santa Anna's army outside San Antonio nearly caught them by surprise.  (quoted from The Alamo's web site)  They called for reinforcements, but few were able to come to their aid.  It is said that the Colonel drew a line in the sand and said that any man that crossed it would stay and fight, and all but one did.  No one can confirm the story, or identify the one that supposedly didn't cross the line.
Davy Crockett fought and died at The Alamo.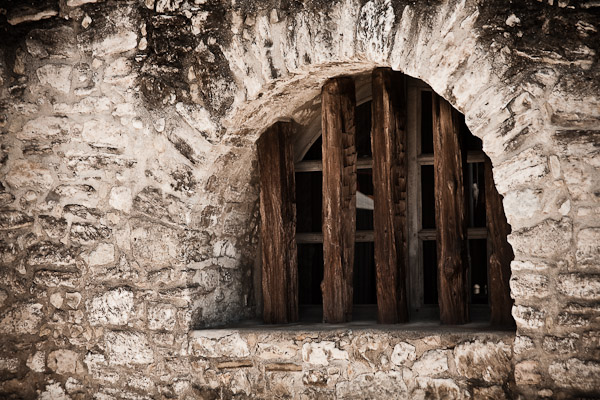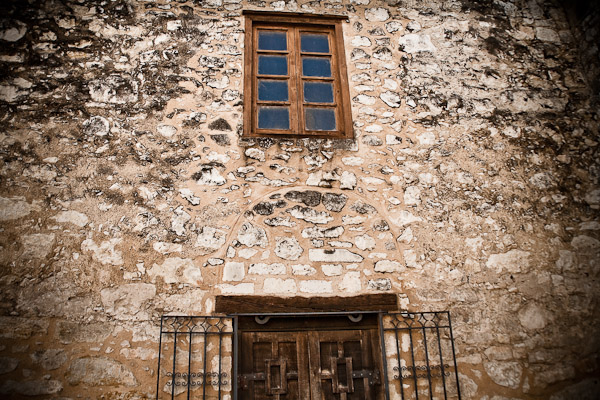 After the battle The Alamo remained a military post for years, then it became a mercantile (store) and eventually a historic monument.  But not before it felt into a state of decay and only after the 50th anniversay of the battle when The Daughters of the Republic of Texas took ownership did it begin to be preserved and repaired.
The history of the alamo is quite fascinating and it was a little bone chilling to have stood on the very ground where such an event had occurred.  I know Rob had a few moments while we were there.  Edmonton and most of Alberta didn't even exist when the battle took place.  Gave us some perspective on what life might have been like in the early days of the west.