We stayed at Sea Breeze for just over 5 weeks – and we will be back next year!   Summarizing our review of Seabreeze RV Park in Portland, we would say that this is a great place to stay. We loved the location, the people, the activities and the area.  You've already seen the owners and their classic Corvettes on the beach and the RV Olympics, so I'm not going go give too many details as I got an article on the place coming on the Good Sam magazine as well.  So I'll just show some photos of the park to give you an idea of what it was like.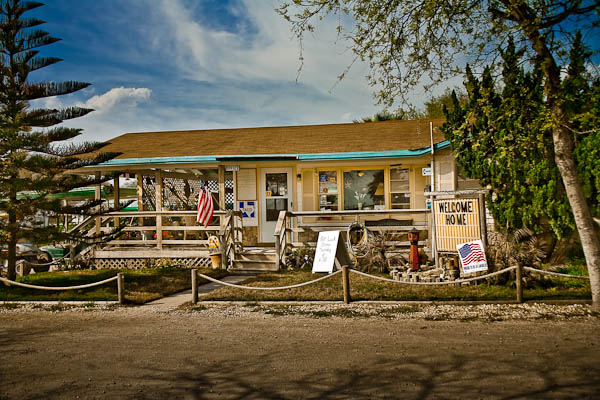 On a scale of 1-10 we give Sea Breeze full marks – TEN!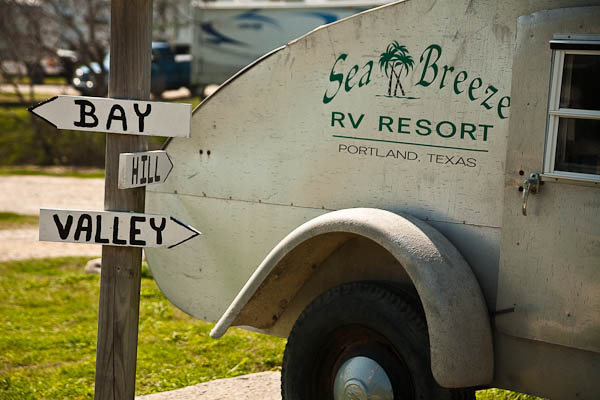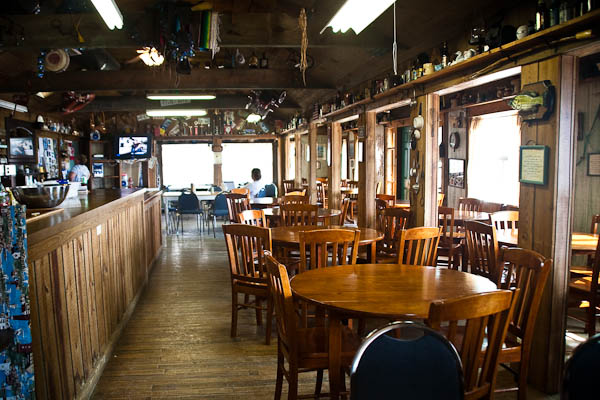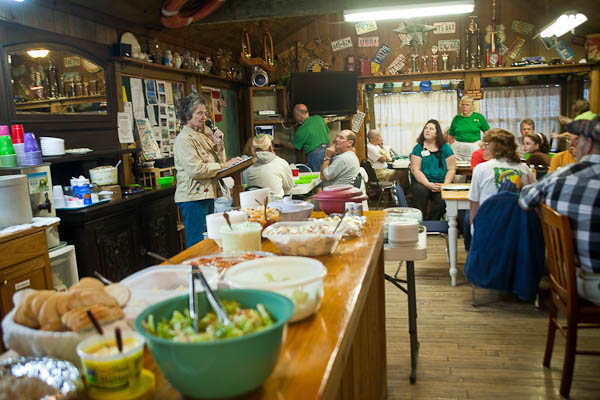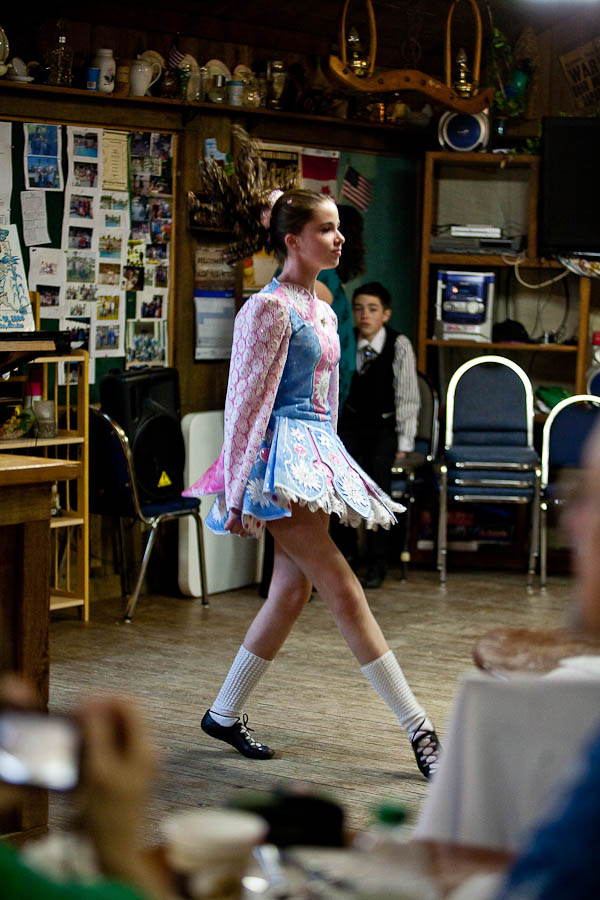 There are an incredible number and type of birds that hang out in and around the park.  Here are a few of them, most of these taken only steps from our door. If you're into birding in Texas, this is the place to stay.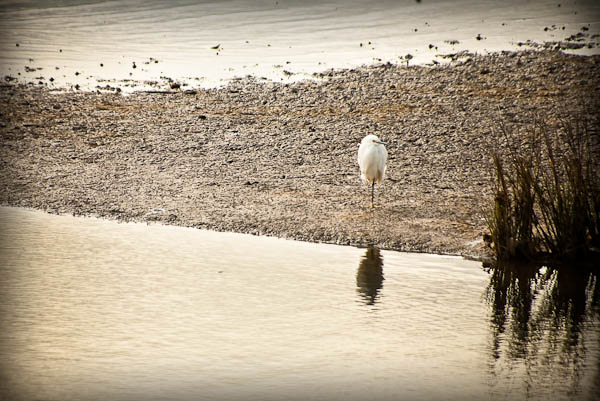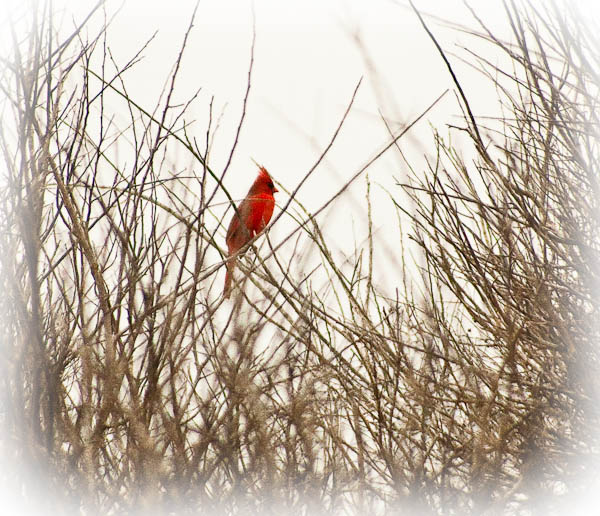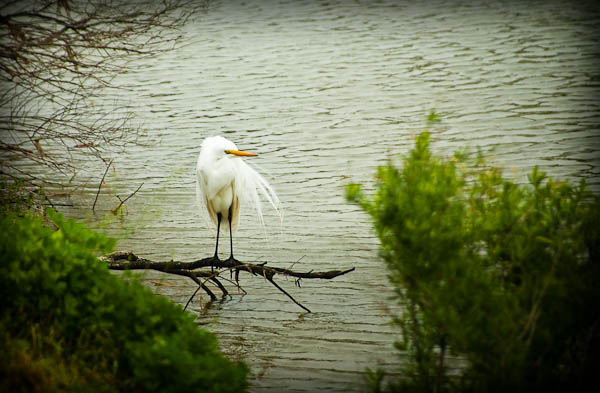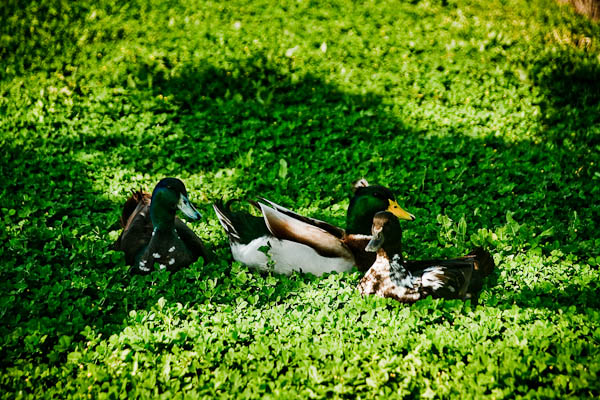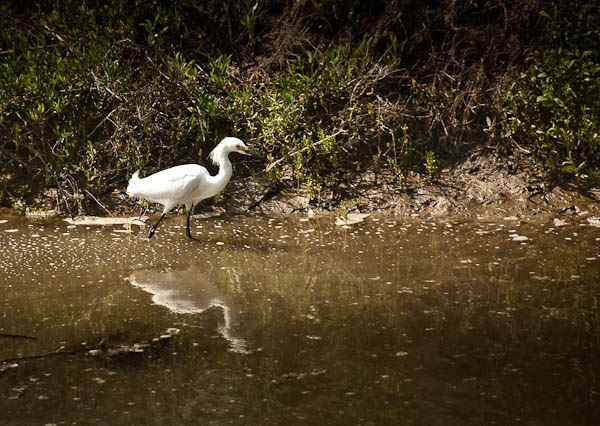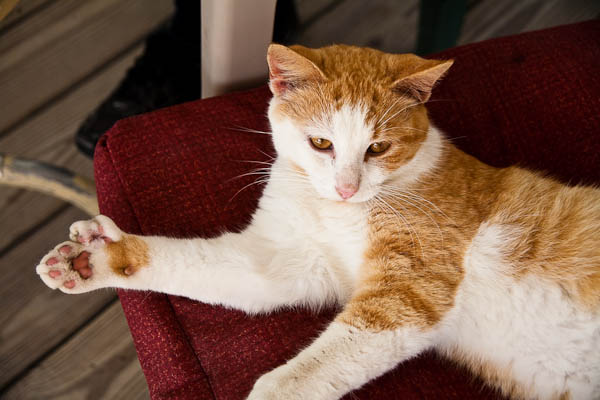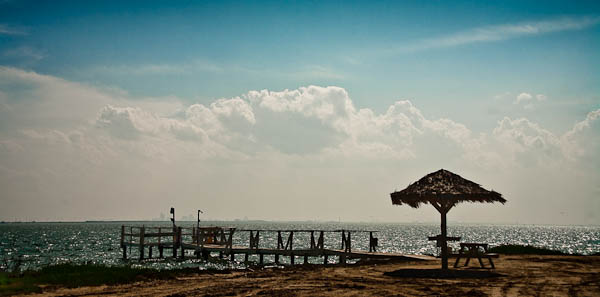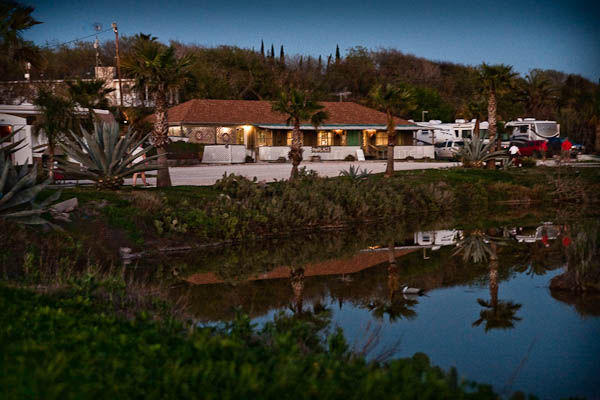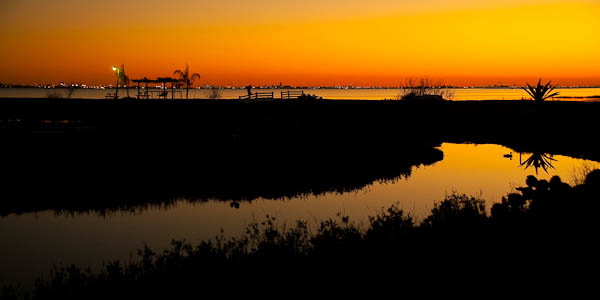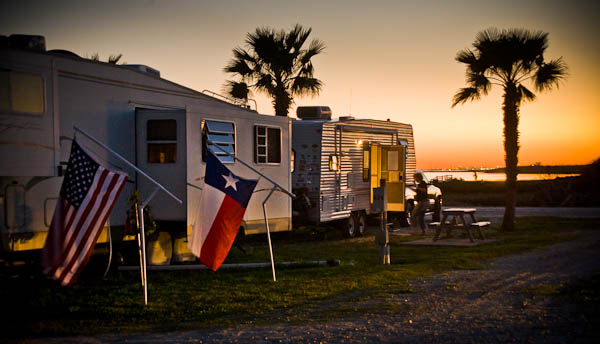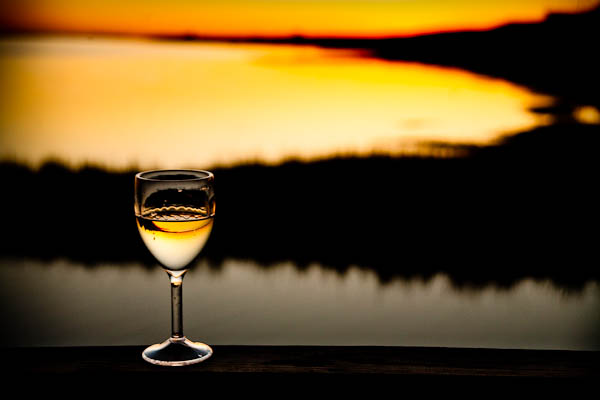 What We Liked About Seabreeze RV Park
Location – end of a road, next to Nueces Bay opposite Corpus Christi with NO SECURITY because there's NO NEED for security. 5 minute drive to Shamrock Fitness center, 5 minutes to a movie theater, close to banks and shopping and a short 15 minutes to Corpus.
Birding – Texas is filled with birds and Seabreeze RV Park is no exception. As you see in the pictures above, many different types of birds live in the park and an area between the beach and the RV's is designed for birds. I tried to convince Otto to put in a par 3 golf course hole here, but he declined. Otto said "That's the birding area".
Fishing – although we didn't fish, our neighbors did. You can walk right out off the beach into the water and cast your line, or drive a short distance and launch your boat. Our neighbor had a boat he used almost daily
Laundry facility had accompanying television area. Can watch TV if you like, while waiting for laundry.
3 places to watch TV. The office (TV, and Pool table), laundry room, and "The Place" with a HUGE flatscreen.
Pool and hot tub
Covered games area offering Foosball, darts (and the pool table at the office)
Large washrooms with showers in 2 different places for a total of 4 showers plus an additional 2 washrooms at the office.
Daily "Happy Hour" at "The Place" where the guys meet to shoot the shit for an hour in the afternoon. Beverages optional.
Morning coffee and "shoot the shit" at The Place, which was always very active.
Every other week potluck suppers
Immediately brought into the social aspect of the park, welcomed with open arms. That was a first for us.
While the owners Otto and Dora don't actually run the park, they are VERY active in the events. It's their second home, so we saw them a lot.
We liked that the full timers had their own section of the park. If they went to work early, they didn't wake other campers.
Vehicle vacuum and tire pump on site.
The ONLY downside of the park is the location of the trash bin. There's one trash bin located outside the park entrance that fills quickly. One must save trash locally and then take it with you leave, or make a special trip. With it being the only downside, we quickly adapted.
Oh, and the price. It's so perfect. Was the most affordable park we stayed at in our entire RV history.
Seabreeze RV Park in Portland is far and away the best place we've stayed at in our short time on the road. We think that it's important to be able to call a place home and feel safe there. At Seabreeze, we were welcomed with open arms, included in events immediately and could not have felt safer or had a better view. I hope that our review of seabreeze offers you some insight into making the choice to stay here.